Finisher 2015!

– Now we knew how it feels to be a Spartan.
Gratulation an alle die es geschafft haben und vor allem an die 13 unermüdbaren CrossAtleten die den "Super" Bewerb gemeistert haben. Mit ca. 17 km bergauf bergab, über 20 Hindernissen und einigen Straf- Burpees ist es echt ein extrem brutaler Hindernislauf!
Traumhaftes Wetter an beiden Renntagen mit einer atemberaubenden Kulisse
17 km bergauf – bergab über Stock und über Stein
26 specktakluäre Hindernisse
30 Straf – Burpees für ein nicht bestandenes Hinderniss
Über 3500 wagemutige Teilnehmer
Videoschnitt: Lucas Kundigraber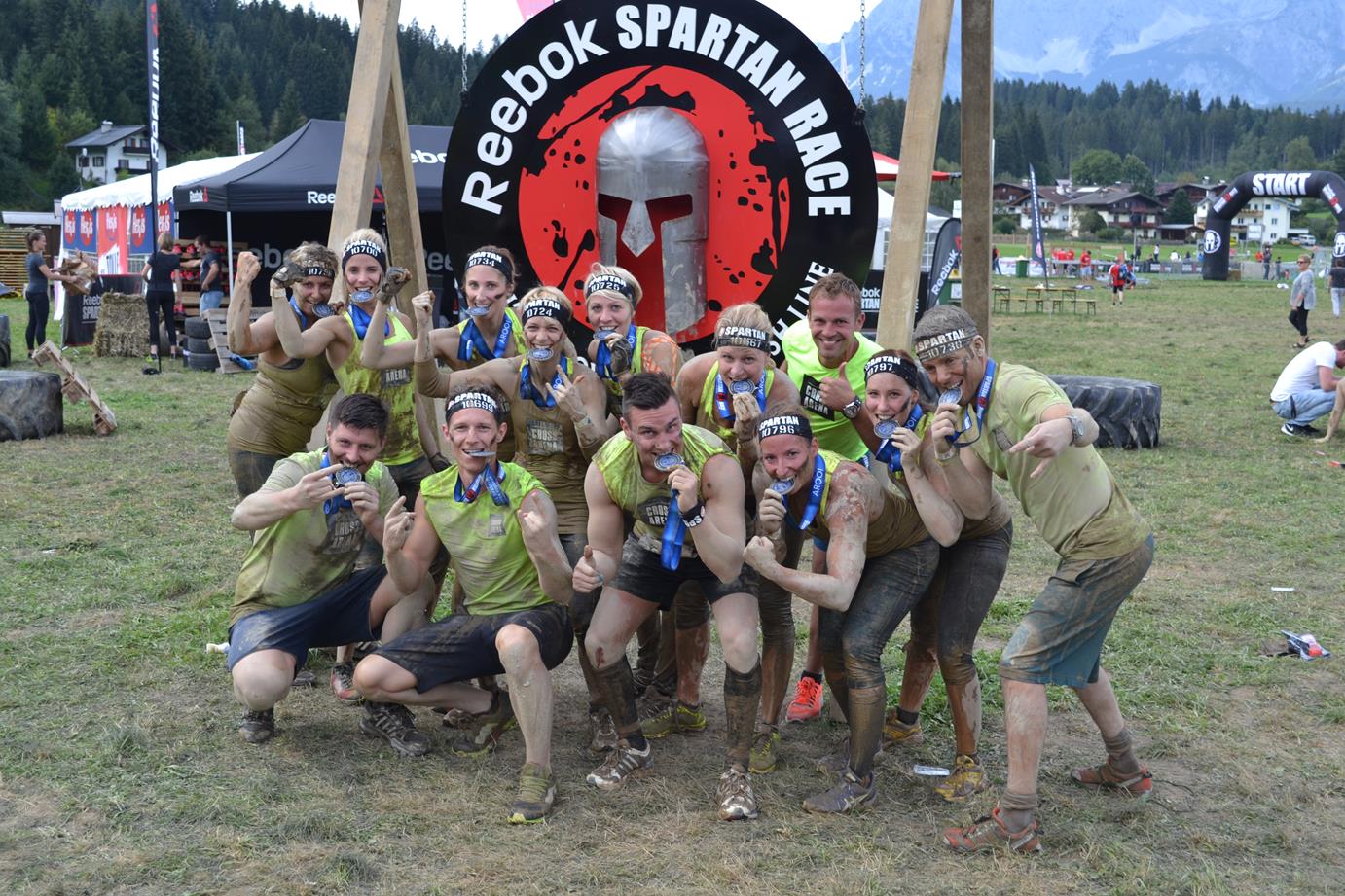 Die Dreizehn glorreichen Spartiaten- Team Cross
Arena!
Unsere CrossAthleten Gordi, Vici, Denise, Verena, Sarah, Sina, Karin, Eva, Christoph, Andi, Coach Sascha und Coach Alex gaben für das CrossArena -Team alles und meisterten alle Hindernisse mit Bravour!!! Dreck, Schlamm, Steine, ein wenig Wiese, Schrammen, blaue Flecke und jede Menge Spatzen nahmen die Athleten mit nach Hause aber nichts kann diese besonderen Erlebnisse und Erinnerungen des Teams CrossArena trüben!

Eine großes Dankeschön geht an unseren Paparazzi der CrossRun-Szene, Bernhard Medved!!! Wir verdanken ihm die zahlreichen schönen Fotos vom Spartan Race! Nicht geplant aber dennoch ist unser Fotograf die gesamte Strecke den CrossAthleten gefolgt, quasi über Stock und über Stein!!!
Das Team der CrossArena freut sich auf das nächste Event!
See you next year Spartan Race!
AROOO❗AROOO❗AROOO❗
 [ssba_hide]